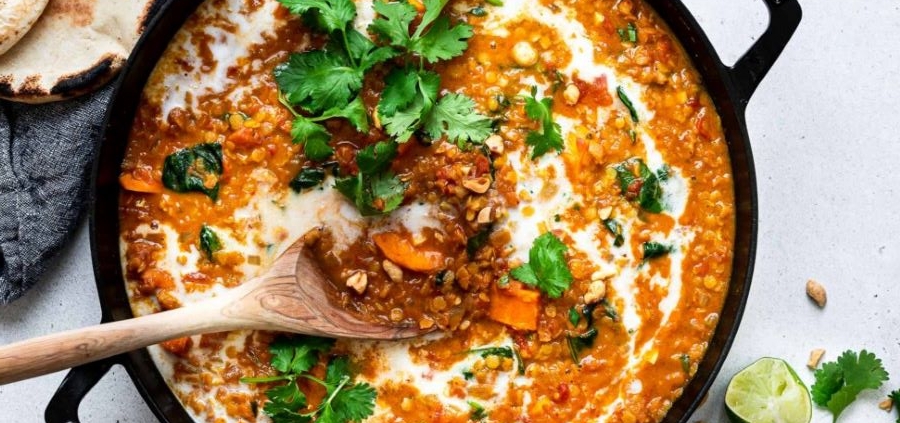 3 Delicious Vegan Meat Alternatives To Try In Your Next Homemade Curry
There are many reasons why you might be looking for alternatives to meat to use in your curries. It may be for health reasons, looking for more variety in your cooking, or because you are considering giving up meat and animal products for good. Fortunately, people have been living full lives without meat for thousands of years, with vegetarian diets common in northern and western regions of the Indian subcontinent since ancient times, so we have plenty of recipes full of protein, without meat. This article explores the best non-meat proteins to use in your homemade vegan curry.
Why Choose Vegan Food?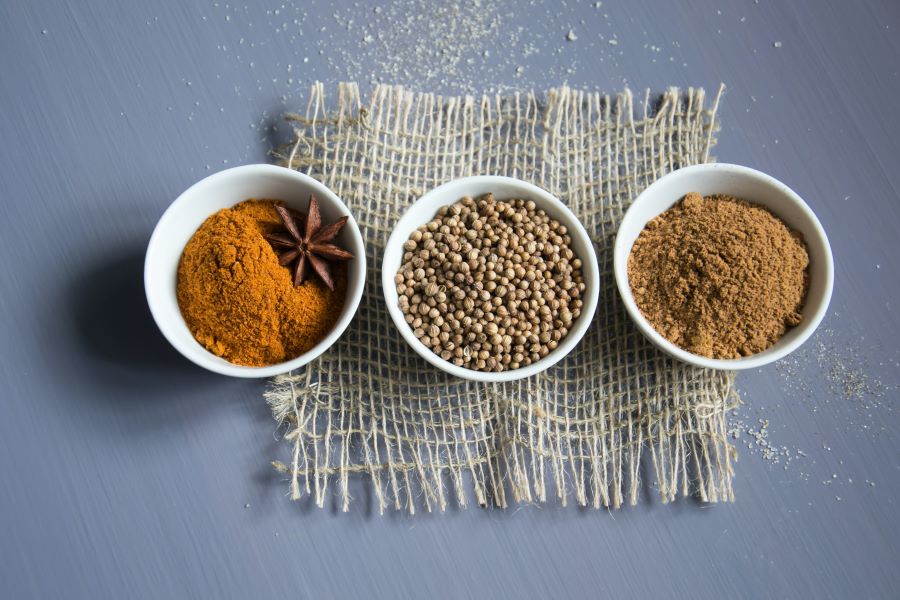 There are many reasons to adopt a vegan diet, most notably the ethical urge to avoid participating in the harm or exploitation of animals. Many ancient Greek, Arab and Indian philosophers and religious figures advocated vegetarianism or veganism on the grounds of non-violence and kindness to animals.
But this is not the only reason to try cooking without animal products.
Health – a vegan diet has very little saturated fat, making it a healthy lifestyle choice to improve cholesterol levels and heart health and support weight loss. Some say a vegan diet can also improve your hormone balance.
Carbon Footprint – because of industrial farming practices prevalent in the global food supply, meat consumption is a large contributing factor to climate change, as a large volume of greenhouse gasses are emitted daily by cattle and other livestock. This could also be tackled with a change in the diet of the animals.
Health Benefits of Homemade Vegan Curry
While a curry doesn't necessarily have a set list of ingredients, there are some commonalities that are found in most curries, whether they're Indian, Thai or Caribbean.
Most of the health benefits we get from curries come from the spice palette involved, which of course differs greatly between different regions. Some common spices used in India include cumin, coriander, ginger, cardamom, turmeric and fenugreek. All of these have health benefits, from digestive to anti-inflammatory properties.
A homemade curry also gives you the benefit of cooking with fresh vegetables, such as onions, garlic, spinach, cauliflower, potato, or whatever you want to add. Knowing what you are eating, rather than buying convenience foods, is always a healthier choice.
For protein and carbohydrates, many vegan curries will contain chickpeas, lentils, cauliflower, tofu or beans as sources of protein. As well as protein, these ingredients have a high vitamin and mineral content and provide many benefits for healthy bodies.
The absence of animal fats in a vegan curry is a health benefit in itself, as the fat cells in these are saturated – known for causing high cholesterol, obesity and heart disease. Instead, vegan curries use vegetable fats such as coconut or sunflower oil.
 Vegan Curry Ideas: Top Meat Alternatives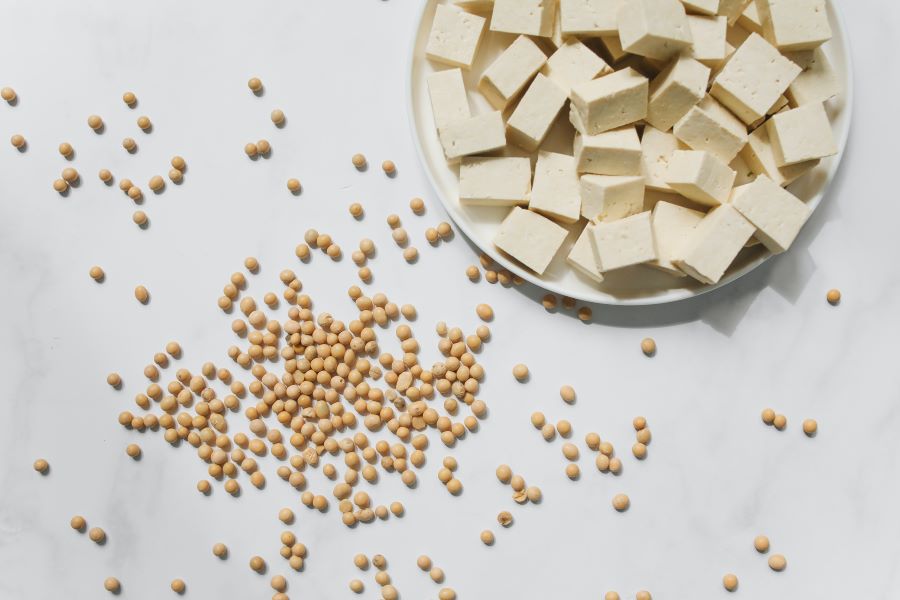 How to Make Curry with Tofu
Tofu is a great source of protein that contains no animal products – just soybeans. Also known as bean curd, tofu is made from soy milk curdled into a solid block, like a sort of soy cheese. Tofu is great in any curry sauce, as an alternative to either paneer or meat.
To use Tofu in a homemade vegan curry, coat the tofu in cornflour and gently fry it in oil until lightly browned. Remove the tofu from the pan and keep it to one side while you make the curry sauce.
You can make your usual recipe or try this light summer dish. Fry onions until soft, then add ginger and garlic and stir for 1 minute. Stir in turmeric and any other spices for 30 seconds to release the flavour, before adding coconut milk, lime juice, water and Tofu. Stir until blended and simmer for 5 minutes before adding some spinach and coriander. Then season and serve with roti.
Using Lentils in a Vegan Curry
Lentils are pulses, like peas and beans, and are the seed of the lentil plant. There are red, yellow, green, brown, puy and black lentils, which can all be bought dried and stored at room temperature for up to a year. The different varieties vary in cooking times, with red and yellow lentils taking 15-20 minutes while black lentils take 25 minutes.
Any kind of lentil is easy to use in a simple Daal, a classic comfort food for many in India, Pakistan, Bangladesh and the diaspora. Rinse your lentils under cold water before cooking to remove any pieces of shell. Fry onions, garlic and ginger for a few minutes.
Add turmeric, garam, salt, cumin and chilli and saute. Add lentils together with vegetable stock and stir, bringing it to a simmer. Cover and cook for 10 minutes, until the lentils have absorbed almost all the water. Add coconut milk and tomato puree and simmer for another 5-10 minutes. The lentils should be tender and coated with the spice mixture. Add more stock or coconut milk until you have a consistency you like, and serve with roti or rice, garnished with coriander.
Homemade Curry with Chickpeas
Channa Masala or chickpea curry is a delicious North Indian meal packed with protein, with no meat or gluten. If you have dried chickpeas, you need to soak them overnight with a pinch of bicarbonate of soda, and then cook until tender (either pressure cook for 18 minutes or boil for 45 minutes). If you have tinned chickpeas you can just rinse them, but check they are a good texture by gently squeezing them between your fingers. They should mash easily. If they're still hard, rinse them and boil them until tender to soften them. Save any water you boil the channa in to make your masala sauce.
Make your masala by heating oil and adding bay, cinnamon, cloves and green cardamom. Add onions and fry until golden, then add ginger and garlic. Fry for another minute, then add tomatoes and a pinch of salt. Cook until the tomatoes are soft, then stir in turmeric, garam, coriander and cumin powders and saute for 3-4 minutes. Add the channa/chickpeas along with 1-2 cups of water or stock and mix well. Simmer for 15 minutes and garnish with coriander leaf. Serve with rice or roti.
Benefits of Vegan Meat Alternatives
Aside from reducing your meat and animal fat consumption, these protein sources have various health benefits that can help you plan your diet around your health.
Tofu
Tofu is a good source of what is called 'complete' protein, which means it has all the amino acids your body needs, as well as omega-3, which is good for brain function. It also contains potassium, magnesium, iron, copper zinc and manganese, which each perform different functions in the body. Iron and zinc help maintain a strong immune system, while magnesium and potassium can help reduce blood pressure and cholesterol as part of a healthy diet.
Some types of tofu contain high levels of calcium, which is good for strengthening bones and preventing osteoporosis. However, this calcium is added during the curdling process, so check the label to see if it is present in the brand you buy.
Lentils
Lentils are high in protein, fibre and complex carbohydrates, with very little fat or calories. They also contain folate, potassium, iron and vitamin B1, making them excellent for managing your cholesterol and blood pressure.
The fibre in lentils can support good digestive health and stabilise blood sugar. They provide steady supplies of energy throughout the day, with relatively low calories, helping support weight loss diets.
Chickpeas
Chickpeas or channa are a core ingredient of many Indian dishes, such as daal and vada. They are high in vitamins, fibre and protein, supporting a vegan or vegetarian diet well. channa also helps regulate sugar absorption, lowering blood sugar levels and helping to prevent type 2 diabetes. Soaked channa is high in magnesium and potassium, helping to reduce blood pressure and cholesterol, as well as having anti-ageing and anti-inflammatory effects.
Itihaas Has A Wide Range Of Vegan And Vegetarian Menu Options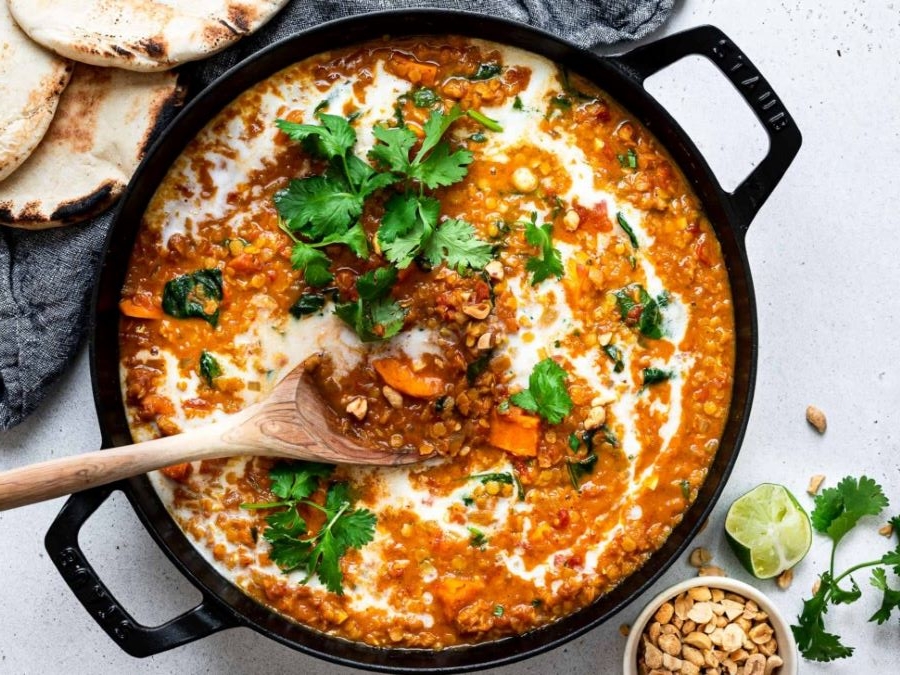 At Itihaas we cook authentic, high-quality North Indian cuisine, combining traditional recipes and contemporary flair to create a truly memorable experience. With chefs trained in 5-star Indian hotels and a service ethic of treating each customer like royalty, we hope to provide something for everyone. Our A-La-Carte menu has a dedicated Subzi (vegetarian) section, with clearly marked, vegan-friendly options such as Tawa Sabzi, Vegan Tofu Curry, Methi Aloo Gobi and Dhaba Channa Masala. We also provide vegan starters, biryani, and roti, so you are not limited to one section but can select from the full menu. Our waiting staff are always happy to answer questions about the dishes to help you find something that is perfectly delicious. Book your vegan curry experience with us online today.
https://www.itihaas.co.uk/wp-content/uploads/2023/01/vegan-curry-guide-birmingham--rotated.jpg
675
900
admin@itihaas
/wp-content/uploads/2020/01/logo.png
admin@itihaas
2023-01-15 10:00:38
2023-01-31 10:38:54
Vegan Meat Alternatives For Your Next Homemade Curry