Break the ice by sharing exciting, authentic flavours and chat over chaat with your professional peers. Delicious Indian cuisine goes over fantastically at corporate dining events, with many choosing to host their professional networking at Itihaas.
What is networking?
Professional networking is when people socialise with a specific professional purpose in mind. You might get together with others in your field or industry to build mutually beneficial relationships, sharing tricks of the trade, recommendations for business services and advice for those just starting out. Rather than viewing your peers as competitors, networking encourages mutual support and shared industry knowledge.
When did networking become a thing?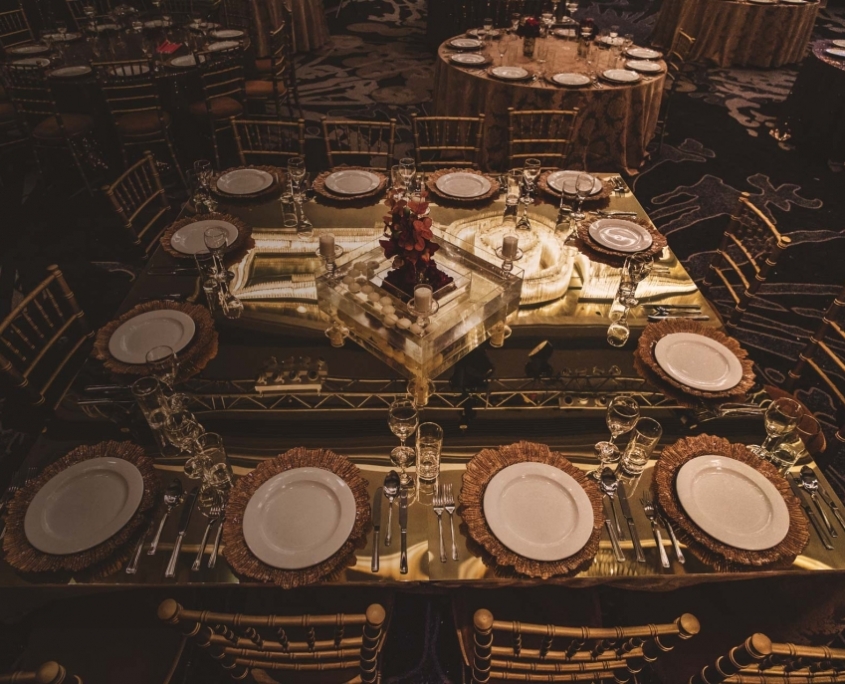 Although not always described by this name, networking has always been a natural way of working, when business and social networks cross over. In a twenty-first century globalised economy, professional networking has had to become a more intentional action as our work, home and social lives have become more separate.
How networking has grown over the past ten years
Since 2010, networking has become important for leaders and professionals in almost every industry. With the rise of platforms like LinkedIn and GlassDoor, networking can take place online or in person, with professionals sharing their resources and insights to create a mutually advancing community.
Why networking is important for your business
While networking events can be beneficial for your personal career, there are also benefits for your business. You can discover opportunities such as conferences and funding, which can help your company reach the next level. You might also gain fresh ideas, learn how your peers are approaching different issues, and find support. Networking can help keep your business abreast of industry news, opportunities and more. Among your professional network, you may find ideal candidates for vacancies or tendering opportunities.
Why corporate dining is a good choice for networking
Ideas and conversation always flow better over food. At a corporate dinner, your guests can share a unique, memorable dining experience while they build links and exchange contact details. Rather than sitting in a stuffy conference room, eating together breeds familiarity. It gives you an opportunity to talk about something you're passionate about whilst doing something you love, eating.
Catering for everyone at a networking event
The worst thing is going to a networking event and finding there's nothing you can eat. At Itihaas, we have a range of vegetarian, vegan and halal options. Many of our dishes are gluten, dairy or nut free, so all of your guests will have plenty of choice. Complex dietary restrictions are no problem for our chefs, and if there's nothing on the menu we are happy to alter dishes to make sure everyone can have a delicious experience. Dining at an Indian restaurant is simply the best option for networking in Birmingham.
The best indian dishes to try when networking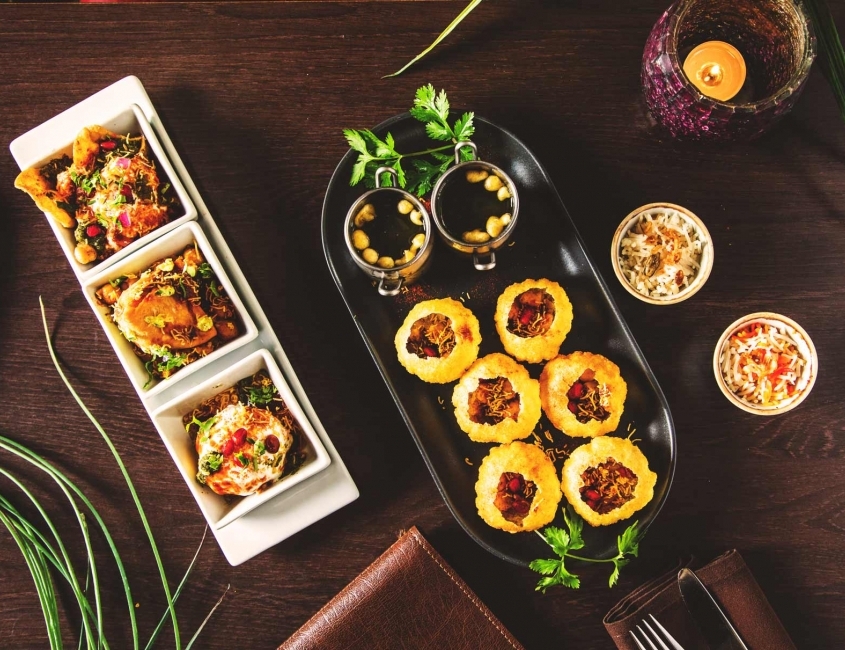 There are plenty of tried and tested dishes that always go over well at a business dinner. Whether you're sharing a starter to break the ice, exploring new flavours or bonding over culture, there is plenty on our menu that will bring everyone together.
Popular indian starters to share
Your starter is an opportunity to break the ice and get to know new connections. Chaat Phati Bhindi is a fried okra starter that isn't too spicy on the pallet that pairs well with pre-dinner drinks.
Popular Birmingham curries
If you're hosting Networking Events in Birmingham that bring peers from all around, you might want to share some of the curries invented in Birmingham.
The Balti is served in the wok and has a deliciously spiced sauce over meat or vegetables, suitable for both meat eaters and vegans.
At Itihaas, we serve a vegetarian Tandoori Soya Tikka Masala, with pan-fried soy pieces rather than chicken.
Popular vegetarian curries
Our menu has a wide range of vegetarian curries, including Methi Aloo Gobi, a light fenugreek sauce over baby potatoes and cauliflower florets, as well as Shai Palak Paneer, cubed paneer in creamy spinach puree with a gingery tomato masala sauce.
 Popular traditional indian dishes
A popular choice on our a-la-carte menu is Dhaniya Tahree Murgh, a Northern Indian household favourite with diced chicken curried in a thin, smooth gravy.
For those looking for historic traditional recipes, we serve Hadi Wala Keema, enjoyed centuries ago in the Moghul Empire. This dish contains hand-cut baby lamb mince, stewed with bone marrow to produce a thick, flavoursome gravy. Our Dum Biryani selection always goes down well with guests who enjoy a spicy, rice-based dish with raita and traditional biryani gravy. Biryani is available with chicken, prawns, vegetables or lamb.
Popular vegan curries
For those who enjoy only plant-based curries, our Tadka Dhal, Methi Aloo Gobi and Dhaba Channa Masala are among the vegan-friendly options on our a-la-carte menu.
Popular indian desserts
Indian desserts are known for sweet, cooling flavours and lavish textures. Your guests can round off a great networking evening with a luxurious Mango Shrikhand Cheesecake with saffron and pistachio. We have Vegan Apple Jalebi with Coconut Ice Cream. We also have a creamed sponge pudding known as Rasmali, which is available in Saffron and Pistachio flavours.
Why choose Indian dining for your next networking event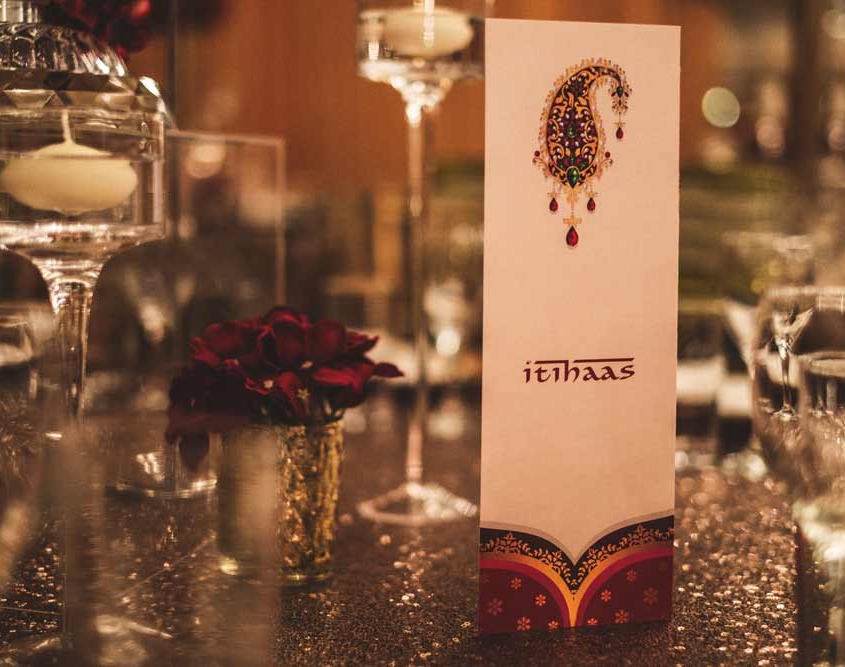 With quality service, a delicious menu and dishes to share, professional networking can become a luxurious and enjoyable event when you choose Indian food for your corporate dining. Whenever you are looking to host networking in the centre of Birmingham, an Indian restaurant such as ours is a choice.
At Itihaas, we are equipped to host corporate events in our private dining rooms. The Tiffin Room seats 12 guests, perfect for smaller events, with a dedicated cocktail bar and butler service. For larger corporate events, our Maharajah Suite seats 60.
https://www.itihaas.co.uk/wp-content/uploads/2023/03/curry-guide.jpg
700
1500
admin@itihaas
/wp-content/uploads/2020/01/logo.png
admin@itihaas
2023-03-14 12:00:49
2023-11-13 15:54:00
Best Indian dishes to try at your next networking event