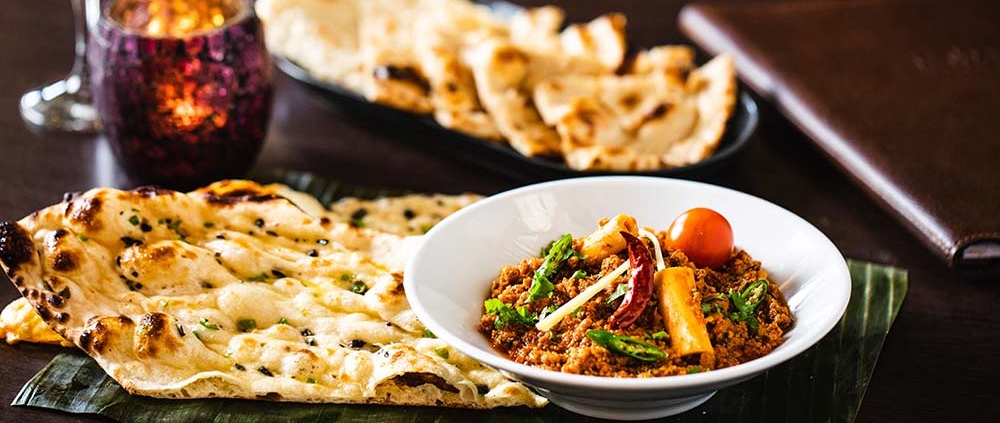 Deciding on the best Indian curry is not as simple as it seems. How do we decide? For some, the best curries are the hottest, while for others it's the most easily shared, the most authentic, the freshest ingredients or the richest flavours.
Around the world, Curry is not just one thing, though, and not just Indian cuisine. In Northern India, curry is just another way to say a dish served in sauce. In Southern India and coastal regions, curry is generally based on coconut milk with turmeric, lime juice or ginger and so very yellow, while the dishes served in inland areas like Madras are heavy in tomatoes and have a reddish colour.
It is a quirk of translation that we tend to think of curry now as having a particular flavour or set of ingredients, as English marketers sold 'curry powder' to those trying to recreate Indian dishes in the 1800s. Curries are found in Caribbean, Indonesian, Thai, Japanese and Malaysian cuisines, each with distinct spice palettes.
Why are curries so popular in Birmingham?
The History of Curries in Birmingham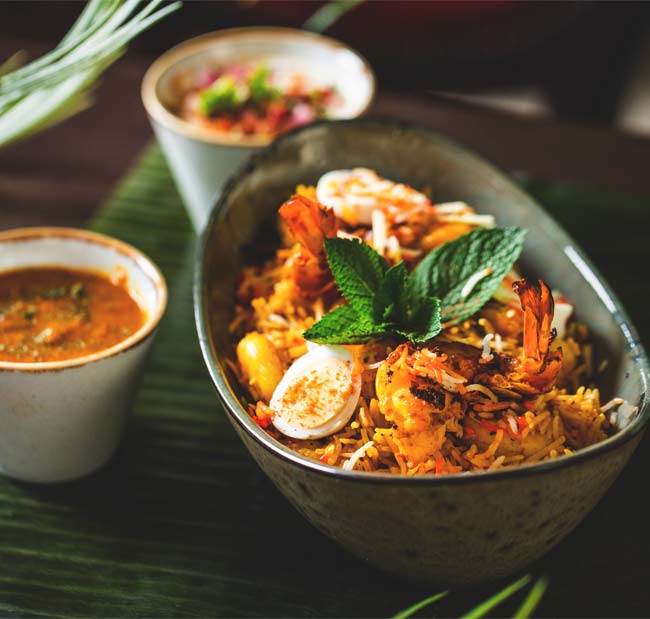 With an immensely diverse population, Birmingham has always been a centre of many cultures living and working together. The popularity of Indian curries and cuisine in Britain had grown since the 1800s, spearheaded by the Royal family and returning British Imperial officials, who made all things Indian the height of fashion.
After the second world war, Birmingham saw high levels of migration from rural areas in Mirpur and Kashmir. Many opened cafes and restaurants, serving curry and rice as well as fish and chips. As Universities expanded in the 1960s, students became a good market for this low-cost, delicious food, with crowds returning from the pubs stopping by in what were usually the only restaurants still open late at night. It is in this environment that Birmingham's famous Balti curry was born.
Birmingham's love of curries is down to the vast options we have in the city for delicious food, and the history of fusion and experimentation to cater to everyone's tastes. One of the most famous curry dishes, the Balti, was (probably) invented here. While there is some debate over the origins of this curry, Birmingham is proud to claim the dish as a local invention. Multiple sources, including the Association for the Protection of the Authentic Balti (APAB), say this dish was invented in Birmingham in the mid-1970s by Pakistani-Brummie restaurant owner, Mohammed Arif, to attract customers beyond the local Pakistani community. The restaurant, Adil's, recently sadly closed in the heart of the area known as the Balti Triangle in central Birmingham.
Others suggest the Balti originated in Northern India and Pakistan, and that it was in Birmingham that a Balti was first put on a menu in the UK. Brummies love a Balti, with the curry gaining more than 30% of the vote in a local King of Curries poll run by The Birmingham Mail in 2015.
Five Curries to Try in Birmingham
All our dishes are prepared by award-winning Indian chefs and served with the utmost hospitality, recreating the Royal service of the Mughal Empire. We aim to blend historical authenticity with contemporary quality, creating a memorable dining experience.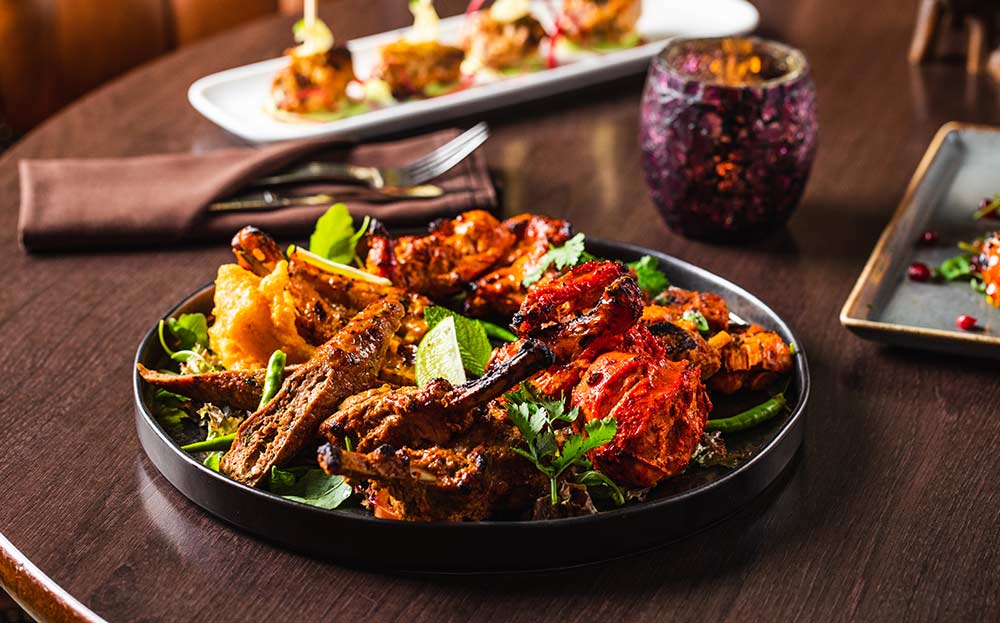 1. Laal Mirchi Rogan Josh
A lamb curry from Kashmir, a rogan josh has a rich onion & tomato sauce spiced with red chilli, aromatic garam masala and garnished with fresh coriander. Our Laal Mirchi Rogan Josh uses tender spring lamb and fresh laal mirch for fuller flavour.
2. Methi Aloo Gobi
Baby potatoes cooked with cauliflower florets in a light methi (fenugreek) sauce. This is a simple classic dish from Punjab that feeds both body and soul.
3. Goan Prawn Curry
From the Southwestern coastal state of Goa, this delicious dish is a spicy, sour curry. Freshwater prawns are cooked until tender in a red chilli and coconut gravy, with a creamed mustard paste garnish.
4. Dhaniya Tahree Murgh
A north Indian classic, this dish contains diced chicken curried in a fragrant, smooth sauce of onion, paprika and plenty of fresh coriander. Of the spicy curries we serve, this is a firm favourite.
5. Tikka Masala
The Chicken Tikka Masala is another British curry favourite, supposedly invented in Glasgow in 1971, when Bangladeshi chef Ali Ahmed Aslam added a masala sauce to a plate of chicken tikka.
While not an original Indian dish, the Tikka Masala is worth a mention. At Itihaas, we serve a Tandoori Soya Tikka Masala, marinating soy pieces in a spice mix before pan frying and serving in a deep, thick masala gravy for a vegetarian option that pleases even the mildest palette.
Check out our menu for our range of curries, biryani and more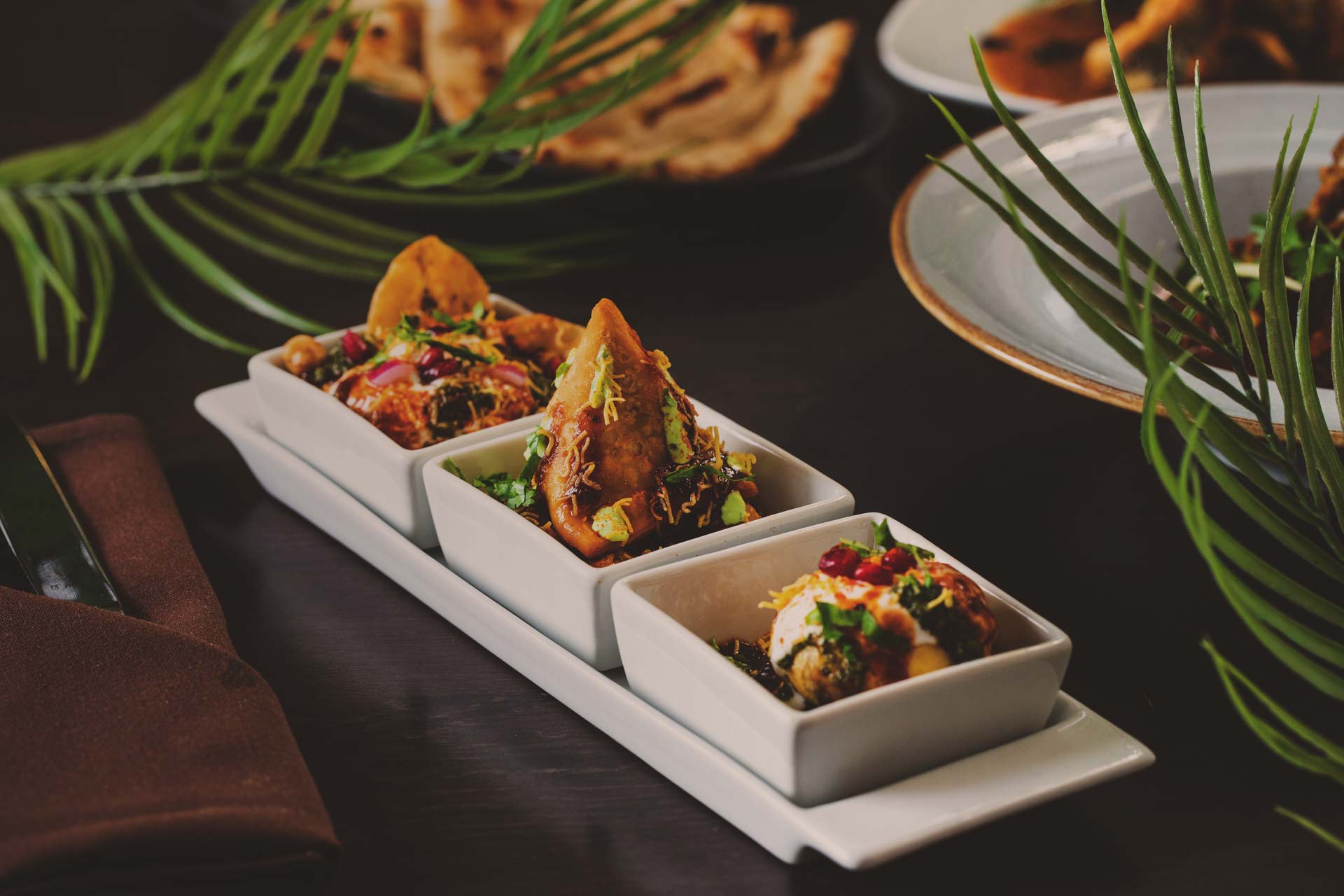 All these curries can be found on our a la carte menu, alongside many more lamb, chicken, seafood and vegetarian dishes. Quench your curry craving at Itihaas, named Best UK Restaurant in the Cobra Good Curry Guide. We cater to large parties and intimate dinners in our restaurant in Birmingham's Jewellery Quarter, so book ahead to be sure of a table.
https://www.itihaas.co.uk/wp-content/uploads/2020/02/IMG_9351.jpg
667
1000
admin@itihaas
/wp-content/uploads/2020/01/logo.png
admin@itihaas
2022-09-12 09:00:46
2023-10-10 15:42:47
What is the Best Curry in Birmingham? Birmingham Curry Guide