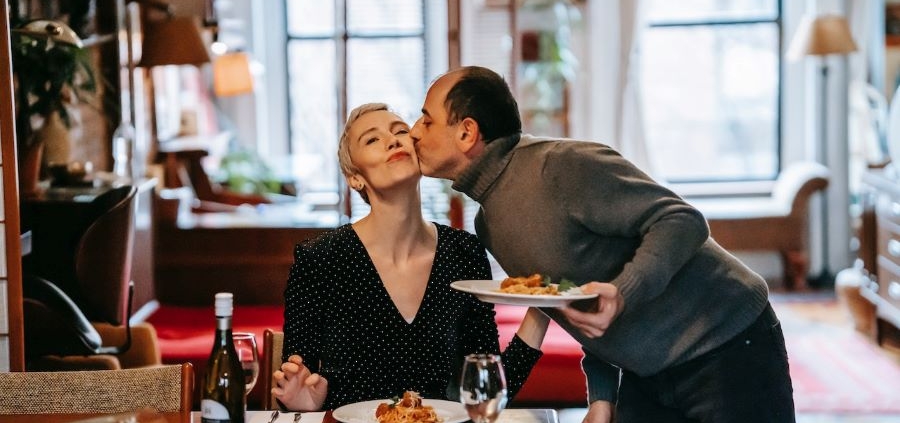 We understand. Your anniversary is a time to spend quality time with a person you love. You want your meal to be absolutely perfect, so you can reminisce, relax together and enjoy a conversation without having to worry about a thing. Sometimes cooking at home is easier.
Homemade Curry: The Best of Anniversary Meal Ideas
Some would suggest that French or Italian cooking is the most romantic, but what is more sensual (and delicious) than a spiced, aromatic curry, full of texture and flavour? And anyone who's been to Itihaas knows good Indian food is both luxurious and impressive.
Romantic Indian Dinners For Two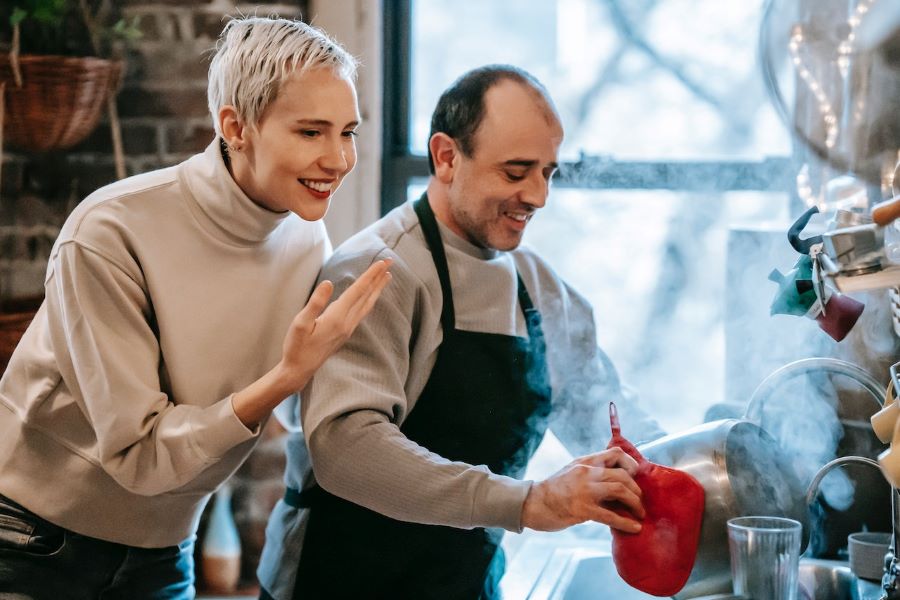 If you are cooking a romantic dinner at home, your loved one will appreciate effort, variety and style. In Indian food culture, there are so many textures and flavours to choose from that whatever you prepare is sure to impress, so long as you keep in mind the person you're cooking for. How hot do they enjoy their food? Do they have any intolerances or allergies? Will they appreciate the main or the dessert the most?
Our chefs love preparing rich, complex dishes for our guests, as food is a language of love for many of us. Indian food famously takes time and forward planning to prepare, so your partner will enjoy the effort you have put into gathering fresh ingredients, preparing a perfectly balanced masala and cooking each dish to perfection. Make them feel special with the right dishes, incense, candles, flowers and a glass of their favourite drink.
The Menu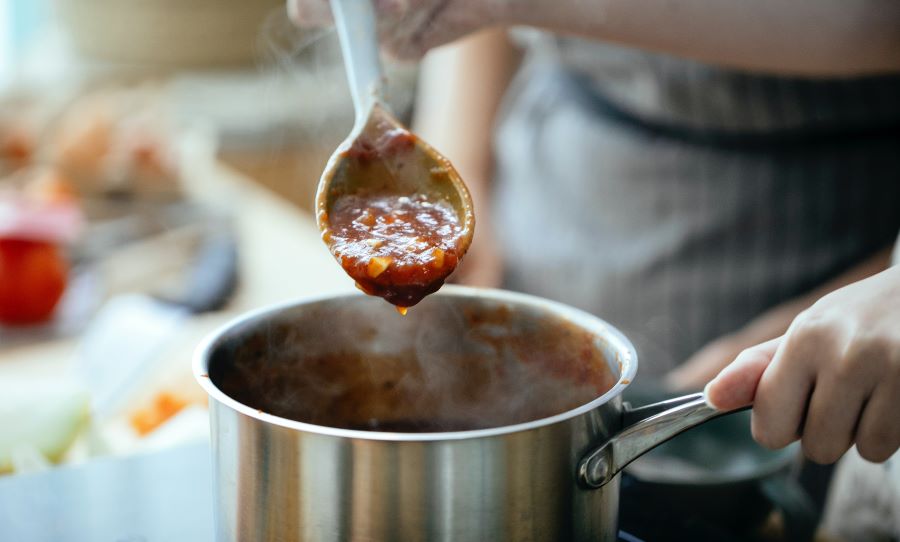 So how do you plan a menu for a romantic dinner with Indian food?
Starters
A starter can set the tone for the evening, so choose something you know your partner enjoys, and that you can both be at ease with. Fingerfood, for example, is a good choice for a romantic meal idea.
Pakora and Bhaji are always fantastic Indian starters for anniversary dinners, as they can be stuffed with any filling. Pair them with some mango chutney, tamarind sauce or mint-coriander to balance the flavours.
Main Course
We asked our chefs what they would cook for a romantic dinner. Here's what they said:
Biryani: layer marinated chicken at the bottom of a pot, under par-cooked rice, saffron milk herbs and ghee, and then
Methi Murgh: finely chopped fresh fenugreek and green chillies cooked with tender chicken in a flavoursome gravy.
Shopping List – Get your Biryani Ingredients Ready
To really make the flavours zing, use fresh ingredients where possible and cook for a long time on a low heat. Infusing the meat with spices by marinating it is an important part of the process that must not be rushed, or your dish will be bland and unappealing. If you are organised, marinate the meat overnight to get the best flavour.
You can substitute chicken for other meat if you prefer, such as lamb. For seafood lovers, choose king prawns, which are easily marinated in a few hours. Even tofu can be marinated to give it a fuller, more exciting taste.
For the Marinade
Plain yoghurt
Garlic ginger paste (or fresh garlic and ginger)
1 tbsp garam masala
½ tsp salt
½ tsp turmeric
1 tsp jeera
2 tsp coriander
1 tsp cinnamon
Red chili or powder
½ kg Chicken (or protein of your choice)
For the Biryani
Ghee
5 green cardamom pods
1 inch Cinnamon
2 slices Ginger
2 cloves Garlic
1 bay leaf
Cloves
Anise
Jeera
200g Basmati Rice
1 Onion
400ml Chicken Stock (or vegetable stock for vegetarian/seafood versions)
Fresh mint
Milk infused with 1 pinch saffron (optional)
The Method
Once you've gathered your ingredients, it's time to cook.
Start by marinating the chicken with yoghurt and spices.
Slit the chicken pieces and place in a large bowl
Add:
3 tbsp yoghurt
1 1/4 tbsp ginger garlic paste
½ tablespoon garam masala
½ tsp salt
¼ tsp ground turmeric
1 tsp red chili powder
1 tsp jeera
2 tsp coriander
1 tsp cinnamon
Mix everything well and coat the chicken pieces in the mixture
Cover and set aside for at least 1 hour or overnight.
While the chicken marinates, rinse and soak the rice for 30 minutes.
Cooking the chicken
Heat ghee in a large pan and add 1 bay leaf, cardamom, cloves, cinnamon, anise, jeera and other spices in your preferred quantities.
Add onions and fry on a medium heat.
Add marinated chicken and cook for 5 minutes or until the outside of the chicken is all cooked
Turn down the heat and then cover and cook until the chicken is cooked through and excess moisture is gone
Add:
¼ cup yoghurt
1tsp garam masala
¼ tsp red chili powder
1 slit green chili
2 tbsp chopped mint leaves
 Mix well and spread everything into a single layer
Drain the rice and layer it on top of the chicken.
Gently add chicken stock, a handful of chopped mint and 1 tbsp saffron-infused milk. Do Not Mix.
Cover and cook on medium heat until the rice is cooked through, adding water as needed.
Garnish with mint and serve with love.
The Outcome
You want your partner to feel special when you serve this meal. While your biryani is cooking, make some small changes to create the right mood for a romantic evening.
Cover the table with a beautiful tablecloth to show that this is a special meal.
Lay out your best matching glasses and plates.
Light a candle or lamp to enhance the mood.
Place a vase or bowl with flowers on the table.
Keep your anniversary gift somewhere near the table so you can give it to your partner at the perfect moment, without getting up.
Not got the time? Go out for dinner instead!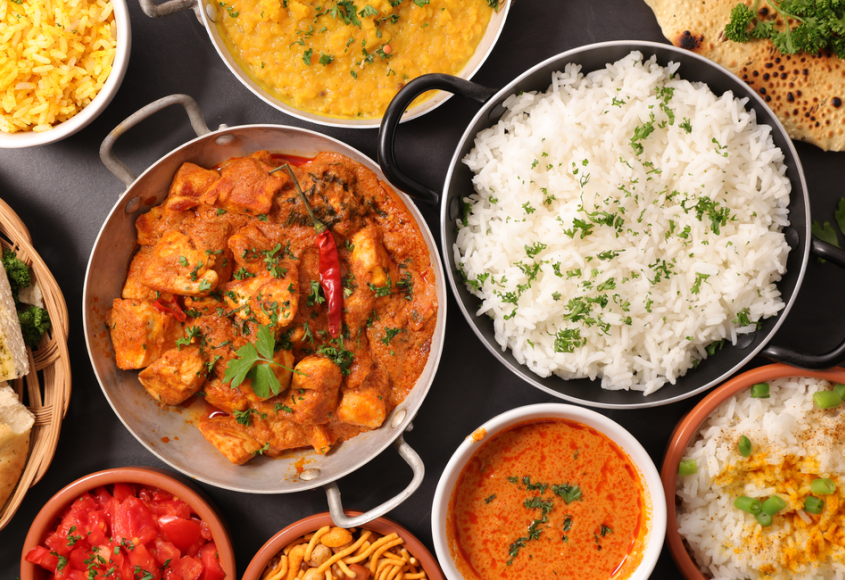 Not everyone has time to cook a homemade anniversary dinner, but that doesn't mean there's no room for romance. Let us handle the cooking and treat your partner to an evening in Birmingham's famous Jewellery Quarter.
As a fine dining Indian Restaurant, Itihaas is the perfect setting for a romantic night out together. We take pride in quality service and a high standard of North Indian cuisine, presented in the opulent decor of our restaurant floor. We set the scene for an intimate dinner for two with dark wood panelling, candlelit tables and glittering chandeliers, with Indian culture front and centre with carved stone elephants and a menu inspired by our long culinary history.
View the Itihaas menu here to see the full range of options.
https://www.itihaas.co.uk/wp-content/uploads/2023/05/The-Ultimate-Curry-Guide-To-Homemade-Anniversary-Meals.jpg
600
900
admin@itihaas
/wp-content/uploads/2020/01/logo.png
admin@itihaas
2023-05-10 13:56:53
2023-05-10 13:56:53
The Ultimate Curry Guide To Homemade Anniversary Meals