Whether you're a Brummie through and through looking for something new to do near home, or you're planning your first-ever visit to the UK's second city, this list will help you plan a day to remember. Birmingham is a city of culture, with fantastic food and excellent shopping. The entire city centre is walkable, with pedestrianised areas connecting the four squares: Centenary Square, Oozells Square, Chamberlain Square and Victoria Square, and canalside footpaths throughout. Whether you're interested in galleries, pubs, statues or great Indian food, this list has something for everyone.
Birmingham New Street Station and Ozzy the Mechanical Bull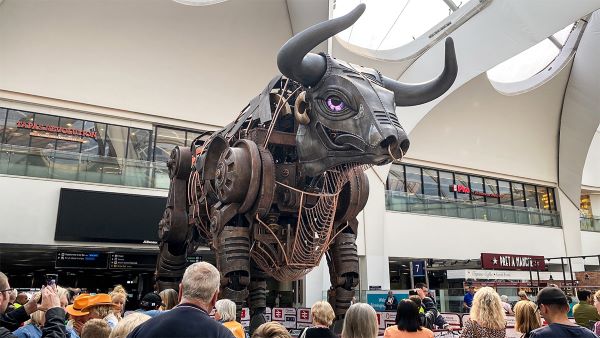 The best way to arrive in Birmingham is through New Street station. Originally opened in 1854, Birmingham New Street is now the centre of the UK transport network, servicing 1,250 trains every day. The station was redeveloped between 2010-2015 for £750m, with increased concourse size and a new upstairs shopping centre named Grand Central. The redevelopment came after the 1960s building was continually under fire for being inadequate for the level of traffic, which had more than doubled. The new station has a futuristic mirrored exterior, with bulging bubble domes in the concourse ceiling and three and a half times more space.
Filled with natural light this concourse is now home to Ozzy the Mechanical Bull. The giant animatronic, designed by Misty Buckley, was the much-loved star of the 2022 Commonwealth Games Opening Ceremony, when he appeared to dance alongside 50 dancers representing Birmingham's industrial history. Named after Birmingham music giant, Ozzy Osbourne, the Bull has received hundreds of visitors every day since being unveiled on the 26th July 2023. Every hour at a quarter past the hour, the bull comes to life, with moving eyes, head and swinging tail. You'll feel welcome in no time.
Birmingham Back-to-Backs Museum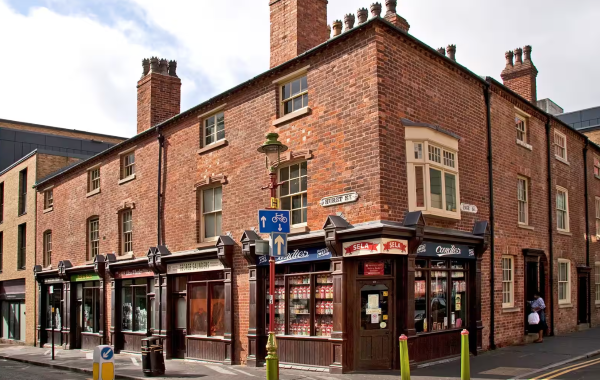 The Birmingham Back-to-Backs is a National Trust museum offering an atmospheric snapshot into the lives of working people in Birmingham from the 1840s to the 1970s. With guided tours, you can step back in time to walk through the last surviving court of back-to-back houses in Birmingham: small houses built back-to-back around a shared courtyard. These small houses on Hurst Street were the homes of many people through the 19th and 20th centuries, and are now surrounded by a thriving community of LGBTQ+-friendly venues and the Hippodrome theatre.
The Bullring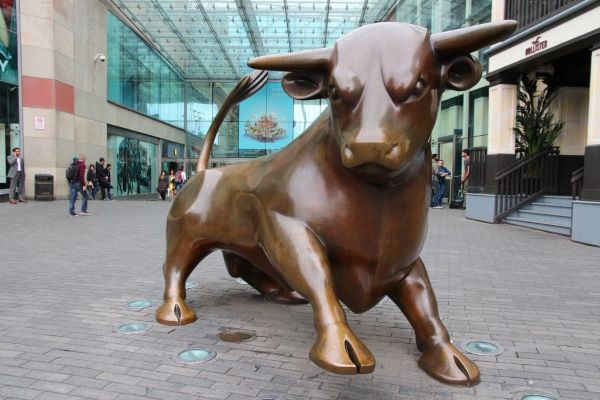 Right across the road from New Street station is another futuristic building. Birmingham's famous shopping centre, The Bullring, is a prime location for some retail therapy, with high street staples and designer outlets spread across two buildings and three storeys. Enjoy browsing in Selfridges' three-storey location, or visit the Lego store for some free building fun! With plenty of food options on every floor, shops for every taste and the occasional celebrity meet-&-greet, you could easily spend all day in the Bullring: but don't! There's much more to see and do around Birmingham City Centre, so make the most of your day.
St Philip's Cathedral Church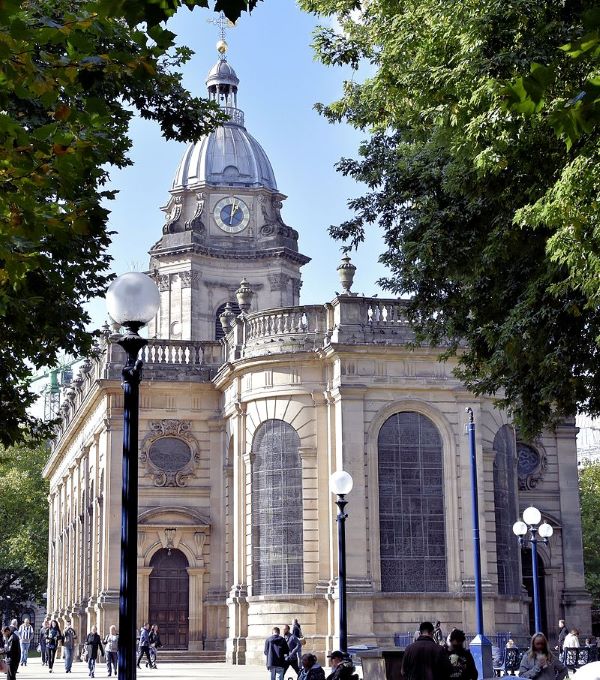 Known to Brummies as Pidgeon Park, for obvious reasons, the grounds of St Philip's Cathedral are an oasis of greenery in the heart of the city. Tucked away between New Street, Corporation Street and Colmore Row, this fenced churchyard is the office worker's lunch venue of choice in the summer months. As some of the few green spaces in central Birmingham, it is common to see people relaxing among the gravestones and memorials on sunny days, or feeding the pigeons on the wide flagstone paths. The Georgian Baroque cathedral is the oldest building in the city, consecrated in 1715 to serve the rapidly growing population of Birmingham. The tower was constructed in 1725, and the church still holds regular Anglican services, being the seat of the Bishop of Birmingham.
All are welcome to attend services or visit the building, which is home to some items of historical and artistic significance. Art lovers will recognise the work of Pre-Raphaelite artist, Sir Edward Burne-Jones, in the four stained-glass windows depicting scenes from the life of Christ. These were removed in 1939 in an act of great foresight, protecting them from damage during the Second World War when the cathedral was greatly damaged by an incendiary bomb in October 1940.
Birmingham Central Library and Centenary Square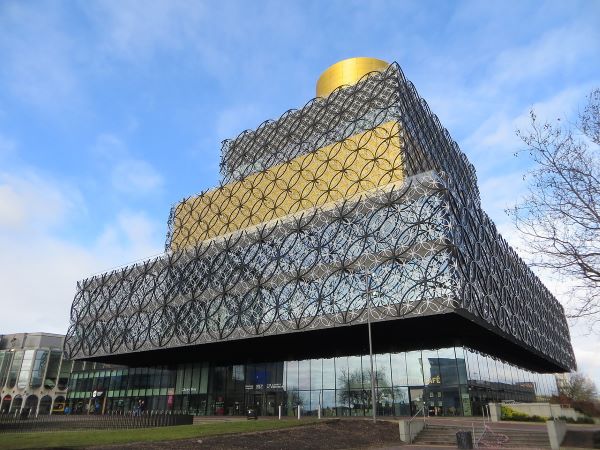 From the cathedral, it's only a 10-minute walk through Victoria Square and Chamberlain Square to reach Centenary Square, home to the Library of Birmingham and the Hall of Memory, a beautifully decorated war memorial built in 1925. The library's blue and gold facade dominates the square, designed by architect Francine Houben the largest public library in Europe. Open from 11 am most days, this library is worth a visit. With a world-class collection of rare books, the library is home to one of the largest Shakespeare collections in the world in its Shakespeare Memorial Room.
Symphony Hall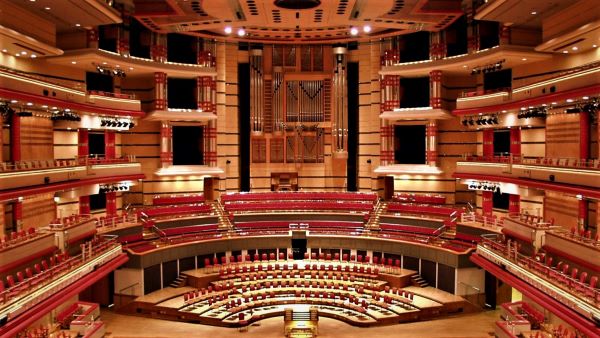 Birmingham's most prestigious music venue is Symphony Hall, located in Centenary Square and overlooking the newly built water feature and fountains. It is considered one of the finest concert halls in the world, opening in 1991 with the first performance of the City of Birmingham Symphony Orchestra. As well as a rich classical music programme, the venue hosts rock, pop, folk, country and jazz, as well as comedians such as Stewart Lee, Greg Davies and more. Symphony Hall is renowned for its exemplary acoustics, attracting world-class musicians to play for audiences of up to 2,262.
The Canals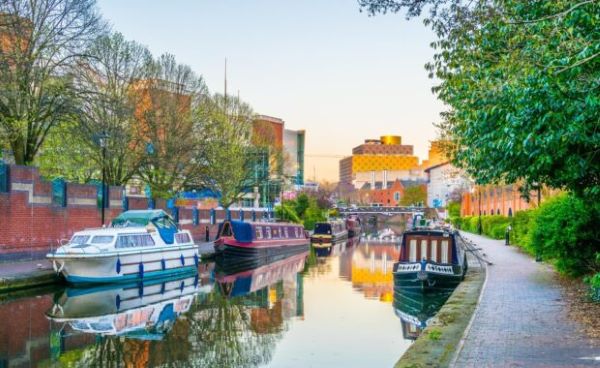 It's often said that Birmingham has more miles of canal than Venice, and thanks to our industrial history, we now have some beautiful waterways and wildlife running through the heart of our city. From Centenary Square you can walk through the ICC conference centre to the centre of Birmingham's canal network in Brindley Place. This is where the Worcester & Birmingham Canal, the Fazeley Canal and the Union Canal meet, creating a complex network of bridges and pathways and plenty of waterside cafes, beer gardens, restaurants and entertainment venues to explore. Walk the toe-path west from Gas Street Basin and you'll find the historic Farmers Bridge Locks, a flight of 13 locks that carry barges down the steep descent towards Fazeley.
Ikon Gallery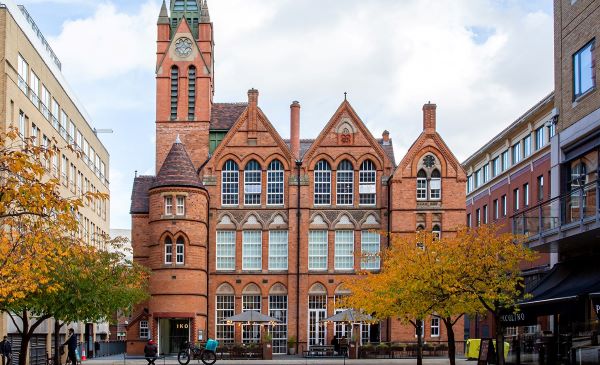 An internationally acclaimed contemporary art gallery in Oozell's Square, Ikon Gallery occupies a unique Victorian school building (1877), complete with turret and moulded brickwork. The gallery is free to visit and always has thought-provoking, beautiful and evocative exhibitions in a range of media. Ikon has continuously hosted contemporary artists' work at the cutting edge of modern culture for over 50 years.
"Ikon is intended as an antithesis to exclusive art establishments and galleries … [it] has been formed because of the need for an accessible place where the exchange of visual ideas can become a familiar reality." – Founders, 1964 The Ikon regularly hosts live music events, poetry evenings, performance art and educational experiences for families, and has been an educational charity since 1968.
The Custard Factory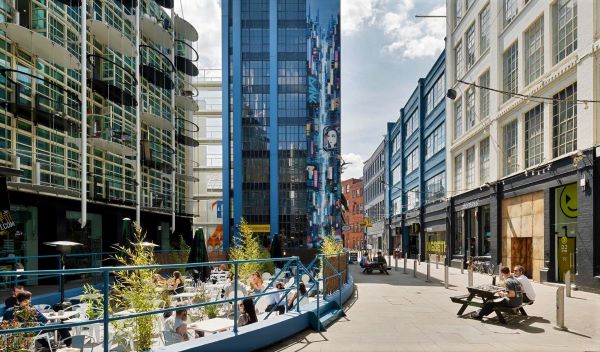 The centre piece of Birmingham's Creative Quarter in Digbeth, Alfred Bird's Custard Factory was a fifteen-acre complex founded in 1902, that manufactured Bird's eggless custard powder until the 1960s. The Custard Factory building was restored in 1993 and is now home to vintage boutiques, an independent cinema and a retro games arcade.
The Old Crown Pub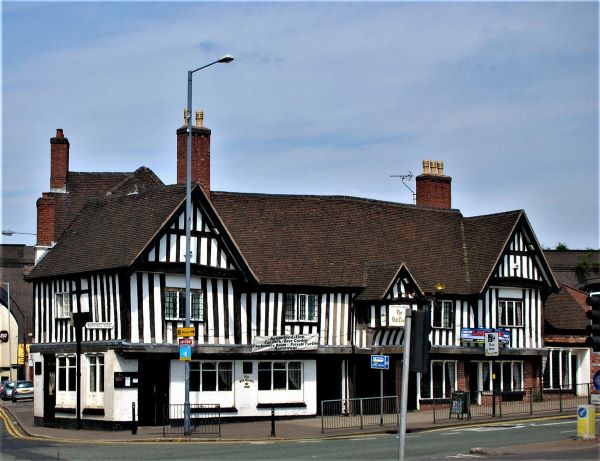 The oldest secular building in Birmingham is The Old Crown, a working pub since 1368. The timber-framed building sits in the heart of Digbeth serving drinks and hot food daily. With 10 bedrooms and 1 apartment available to book, the pub is proud to boast historic guests including Queen Elizabeth I in 1575. A 10-minute walk from the city centre, The Old Crown hosts regular family-friendly events in their beer garden, making it a great place to take a break on your tour of Birmingham's landmarks.
Bonus: Itihaas – Authentic Indian Restaurant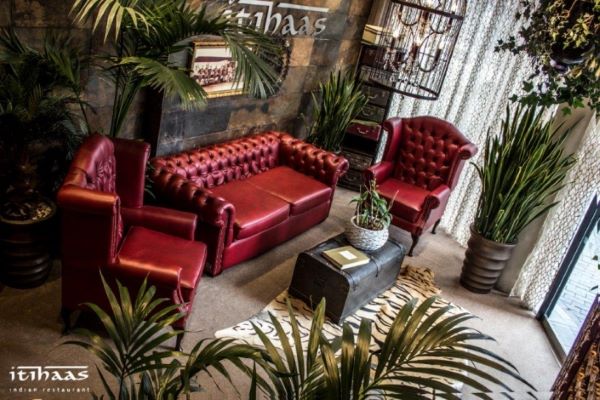 After a day out in Birmingham city centre, Indian restaurant Itihaas can provide the crowning jewel of your visit. With a menu blending historic and contemporary Indian cooking, you can enjoy flavourful food, luxurious decor and exemplary service from the winners of the Best Restaurant in the UK from the Cobra Good Curry Guide. Our extensive menu offers delicious vegetarian and meat options from the Moghul Era, the peak of extravagant Indian fine dining. Delicate saffron and aromatic flavours and tandoor-baked rotis will make your mouth water. You can book your table at Itihaas online to be sure of a place at this popular restaurant in Birmingham.
https://www.itihaas.co.uk/wp-content/uploads/2023/08/10-Must-Visit-Landmarks-in-Birmingham-City-Centre.jpg
490
1150
admin@itihaas
/wp-content/uploads/2020/01/logo.png
admin@itihaas
2023-08-09 15:59:18
2023-08-31 16:27:23
10 Must-Visit Landmarks in Birmingham City Centre