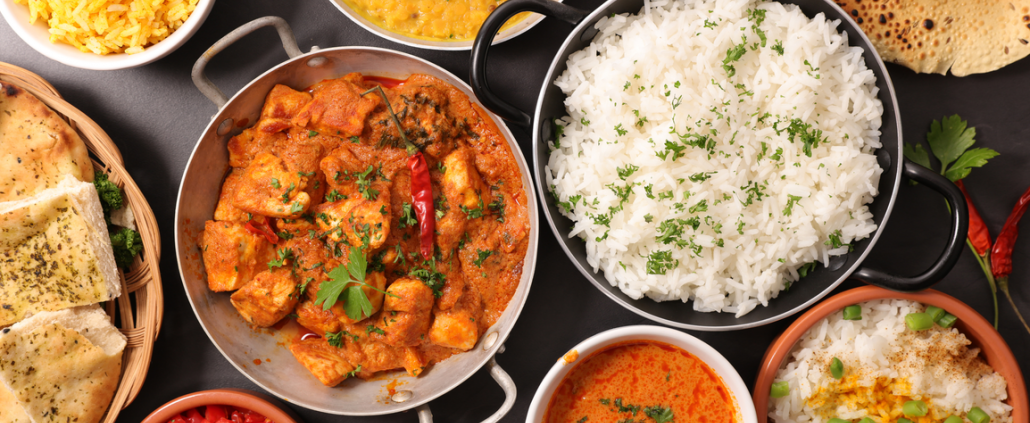 Fusion cooking is a term coined to describe the blending of traditional cooking styles. In curry terms, this can mean a lot, because curries are found all over the world, from Jamaican Goat Curry to Thai Green curry. At Itihaas, we celebrate the diversity of the subcontinent, choosing North Indian, Punjabi and Goan dishes. We create a fusion between the Mughal Empire traditions that have stood the test of time and contemporary South-East Asian techniques. The Itihaas menu is sprinkled with Indo-Chinese Fusion, African flavours and traditional curry dishes presented with a modern twist.
Indo-Chinese Fusion Food
Indo-Chinese food is about taking excellent culinary traditions from China and adapting them to Indian tastes. Using Chinese seasonings like soy sauce can lift the flavours of heavy North Indian spices to create a delicious Indian take on Chinese food.
In the Itihaas kitchen, we love stir-frying paneer and soya with chilli to create our Indo-Chinese dishes. We use a traditional Chinese wok over intense flames to fry quickly, which is excellent for vegetarian dishes. Here are some examples from our menu.
Chilli Paneer
Homemade Indian cheese, stir-fried with spring onion, mixed peppers, chilli and garlic tossed together in a dark soy sauce.
Hakka Mock Chicken
Seared soya chunks marinated in dark soy, chilli & coriander sauce, cooked in a traditional Chinese Wok over an intense flame and garnished with chopped spring onion and fried cashew nuts.
Clay Oven / Tandoor Cooking
A Tandoor is a traditional Indian clay oven, used all across the Middle East and East Asia. They come in many shapes and sizes, from small portable tandoor to large, restaurant-size permanent ovens like in the Itihaas kitchen.
A tandoor oven is made from a clay cylinder that curves inwards at the top, like a beehive or amphora, with an insulating material on the outside, which keeps the heat in. The top is open for access and airflow, and a tandoor can remain at high heat for hours with little additional fuel. They are a very sustainable and efficient cooking method.
To cook in a tandoor, a charcoal fire is built in the base to heat the walls and air inside. Allowing the fire to die down, just like in barbecue cooking, means we achieve a consistent temperature within the tandoor. This can be up to 482oC, so food cooks really quickly in the tandoor.
At Itihaas, our traditional roti are baked inside the tandoor along with meats cooked on long skewers over the opening. In this traditional Indian oven, we prepare an Indian fusion starter alongside our tandoori starters.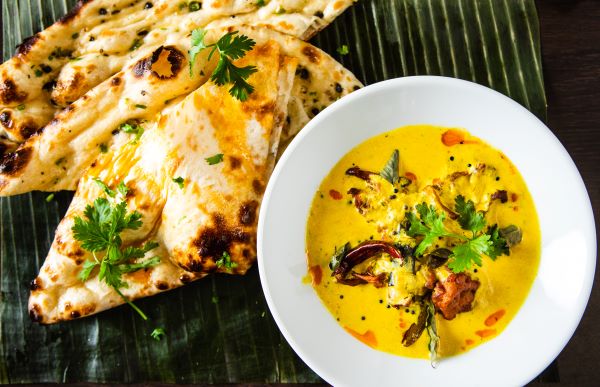 Nairobi Chicken Samosa
This is a Kenyan twist on a north Indian favourite: African-spiced chicken keema wrapped in a pair of light pastry triangles.
Curry Fusion: Maharaja Cuisine with Modern Twists
We pride ourselves on serving authentic Maharaja cuisine, as though our guests are feasting at the Red Fort in Delhi itself. While we serve historic favourites such as Makhani Paneer, we use modern cooking techniques and serving styles, providing luxurious and flavourful food with exemplary service.
Makhani Paneer
Chunks of Indian cottage cheese are drowned in a rich and tangy sauce, laced with cardamom, fresh cream and yoghurt with a subtle hint of chilli. This house favourite is widely recognised as true maharaja cuisine right in the heart of Birmingham City Centre.
Goan Prawn Curry
The west coast state of Goa was colonised by Portugal from the early 16th century until 1961. During those four centuries, a Goan Catholic cuisine developed, blending Indian and Portuguese culinary styles. European use of meat, mustard, vinegar and wine collided with Goan seafood, coconut and rice dishes, creating Vindaloo, Xacuti and Recheado.
On our menu, we serve fresh-water prawns cooked in coconut red gravy with a creamed mustard paste in our Goan Prawn Curry.
Salmon Bay Leaf Curry
This dish combines European Salmon with a traditional coastal curry in a fusion that brings out the delicate flavours of both. In our salmon bay leaf curry, quality salmon fillets are cooked in a spiced sauce which is infused with bay leaf and black cardamom for a strong, deep-noted flavour.
Pride in Presentation
As a traditional Indian restaurant, we aim to provide authenticity in every dish. However, being in Birmingham, with chefs trained in five-star hotel kitchens, we can't help but mix it up a little. All of our dishes are presented with style, with decorative details that offer a sense of luxury.
Birmingham's Traditional Curry House: Authentic 21st-Century Indian Food.
We are proud to have some of the best-trained Indian chefs in Birmingham's city centre at Itihaas, with high-quality, fresh ingredients prepared in traditional cooking styles from around Asia. We combine the best of the Mughal Empire's cuisine with the flavours of our favourite cultures and present them beautifully in our restaurant.
To make sure you get a table at Itihaas, booking is essential. You can also order takeaway food from Itihaas, with high-quality food delivered to your door.
https://www.itihaas.co.uk/wp-content/uploads/2023/03/indian-dining-birmingham-for-networking.png
580
1030
admin@itihaas
/wp-content/uploads/2020/01/logo.png
admin@itihaas
2023-10-02 14:27:46
2023-10-02 14:27:46
Curry Fusion: When Authenticity Meets Contemporary Cooking